.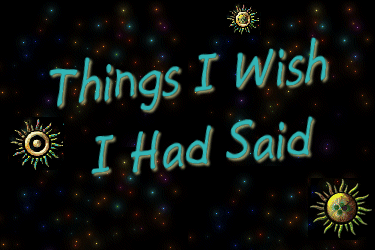 .
To the world you may be one person,

but to one person you may be the world...



.

I wrote a daily inspiration book when I was in a downtime in my life.

Looking for quotes for the book helped give me encouragement and happiness.

I hope that sharing some of them with you makes you smile.

.


.

Laugh at yourself first before anyone else can...

Those who dare to fail miserably can achieve greatly...

Everyone has a photographic memory, some just don't have any film...

Elvis Presley was fired after one performance at the Grand Ole Opry. He was told, "You ain't goin nowhere son. You may as well go back to drivin a truck..."

The more you fill your life with anger, the less room there is for love...

Do something. Either lead, follow, or get out of the way...

In the game of love, there should always be two winners...

Don't spend money you haven't earned, to buy things you don't need, to impress people you don't like...

Little things mean everything...