.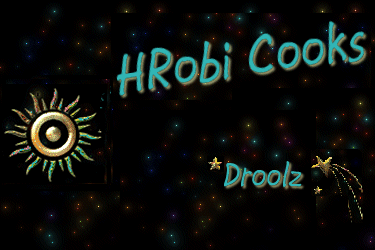 .

SPANISH MUFFIN PIZZAS

3 pkg. (18) English Muffins
6-8 green onions, chopped fine
1 (8oz) can tomatoe sauce
1/4 cup oil
2 Tbs. Ortega green chili peppers, chopped fine
1 tsp. minced garlic
1 lb. grated cheddar cheese
1/2 cup chopped pepperoni

Mix all ingredients. Spread on muffin halves and freeze on trays for about 1 hour then stack in bags. Take from freezer and bake on a cookie sheet in a 300 degree oven for about 15 minutes. Serve hot. Can be cut into quarters and served as appetizers.


BARBECUED BRISKET

5-6 lb. beef brisket, trimmed of fat
seasoning salt
garlic powder
pepper
Worcestershire Sauce

Lay brisket in large sheet of foil. Sprinkle with seasoning salt, garlic powder, Worcestershire Sauce & pepper. Bake unwrapped in 450 degree oven for 30 min. Wrap brisket in foil & put in pan with sides encasing the juices during baking. Bake 7-8 hr. at 225 degrees. Remove juices & add water to make 2 cups liquid. Chill brisket, then slice thin & return to pan. Pour sauce over all. Heat till bubbly & serve on a roll.

Sauce:
1 cup catsup
1/2 cup Worcestershire Sauce
3/4 cup brown sugar
1 Tbs. lemon juice
& the 2 cups of saved juices
MOSTACCIOLI

1 1/2 lb. ground beef
1/2 cup chopped onion
1/2 cup chopped green pepper
2 sm. pkg. Spaghetti Sauce mix
15oz can chopped tomatoes
6 oz. can tomatoe paste
1/2 cup red wine
1/4 cup water
8 oz. mostaccioli (macaroni)
12 oz. grated cheddar cheese

Brown meat, add onion & green pepper. Cook until tender. Stir in sauce mix, tomatoes, tomatoe paste, wine, water & simmer 1 hr. Cook mostaccioli according to pkg. directions. Combine meat sauce & mostaccioli. In 3 qt. casserole layer 1/2 of the mixture & 1/2 of the cheese, rest of mix & other half of cheese. Bake at 350 degrees for 30 min. uncovered. Recipe can be doubled to serve 8-10 people.
MICROWAVE CARAMEL CORN

2 bags of microwave popcorn
1 stick of margarine
1 cup light brown sugar
1/4 cup light Karo syrup
1 tsp. baking soda
1 large brown grocery bag

Pop popcorn and place in large paper bag. Combine margarine, brown sugar and Karo syrup in a 1 3/4 quart microwave casserole. Cook on high 5 minutes; stirring once after 2 1/2 minutes. Stir in baking soda. Mixture will foam! Pour over popcorn in bag and cook on high 1 minute. Stir, cook 1 more minute; stir again. Cool on a cookie sheet, break apart and store in airtight container.
MACARONI SALAD

1 16oz package salad macaroni (cooked)
12 oz. can of albacore tuna (drained)
1 can sliced black olives (drained)
1 chopped bell pepper
1 chopped med. red onion
4 large dill pickles (chopped)
2 hard boiled eggs (chopped)
1/2 lb. cheddar cheese (cubed)
Mayonnaise, Salt and Pepper to taste

Mix all ingredients and chill for several hours. I fix it for dinner alot when it's too hot too cook.